I've been on the Elanic community since the past year, and apart from making quite a lot of money from it, it's taught me an important aspect of sustainability, resourceful consumerism and minimum waste that has changed the way I view my wardrobe and shop for fashion pieces.
We are all somewhat guilty of buying things we never really use, and with the amount of waste piling up our landfills, the need of the hour is to put our belongings into a sustainable cycle of use where it is utilised to its optimum and goes through many cycles of wearability before it ceases to be of utility.
So I set out today to look for some heavy wedding jewellery which I would usually never find below the range of 4k-5k and I was amazed by the deals I managed to get for my expensive taste and broke wallet!
Elanic lets you bargain with the sellers. I am awful at haggling, but being able to do it on chat satisfies me SO MUCH. They even have an inbuilt system for making negotiation offers to spare me the awkwardness.
Here are some screenshots of the offers I found upon searching for the term "kundan." You will find the link to shop each of these pieces at the end of this article, and even a gateway to find many more.
1) My absolute favorite, sold by @punyahdesigns. I love those rich, vintage-like gargantuan stones.
Last price after negotiating -INR 2200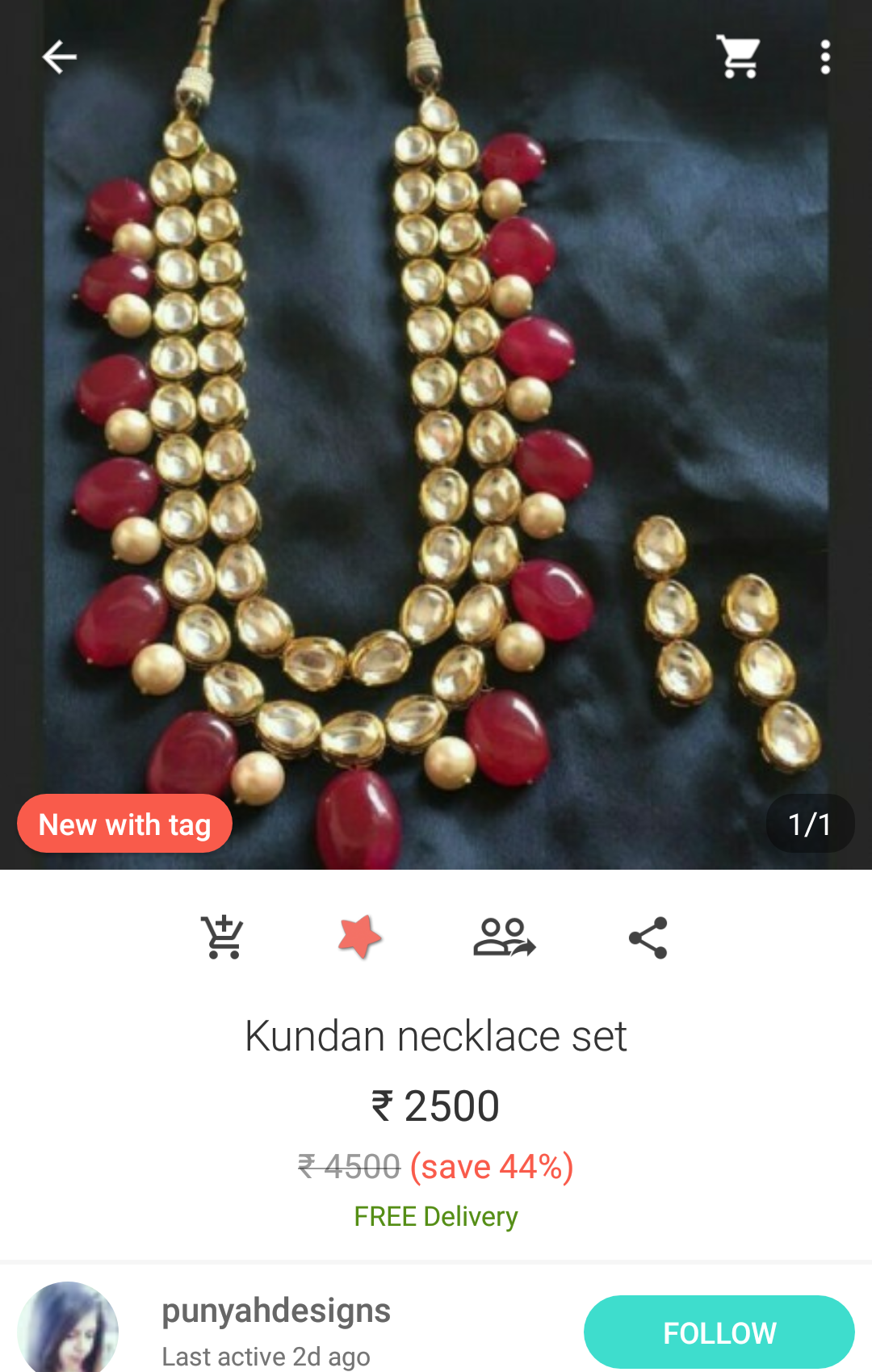 2)Teen laada haar, delicately royal. Sold by @aijazmasih.
Last price after negotiating INR 2600.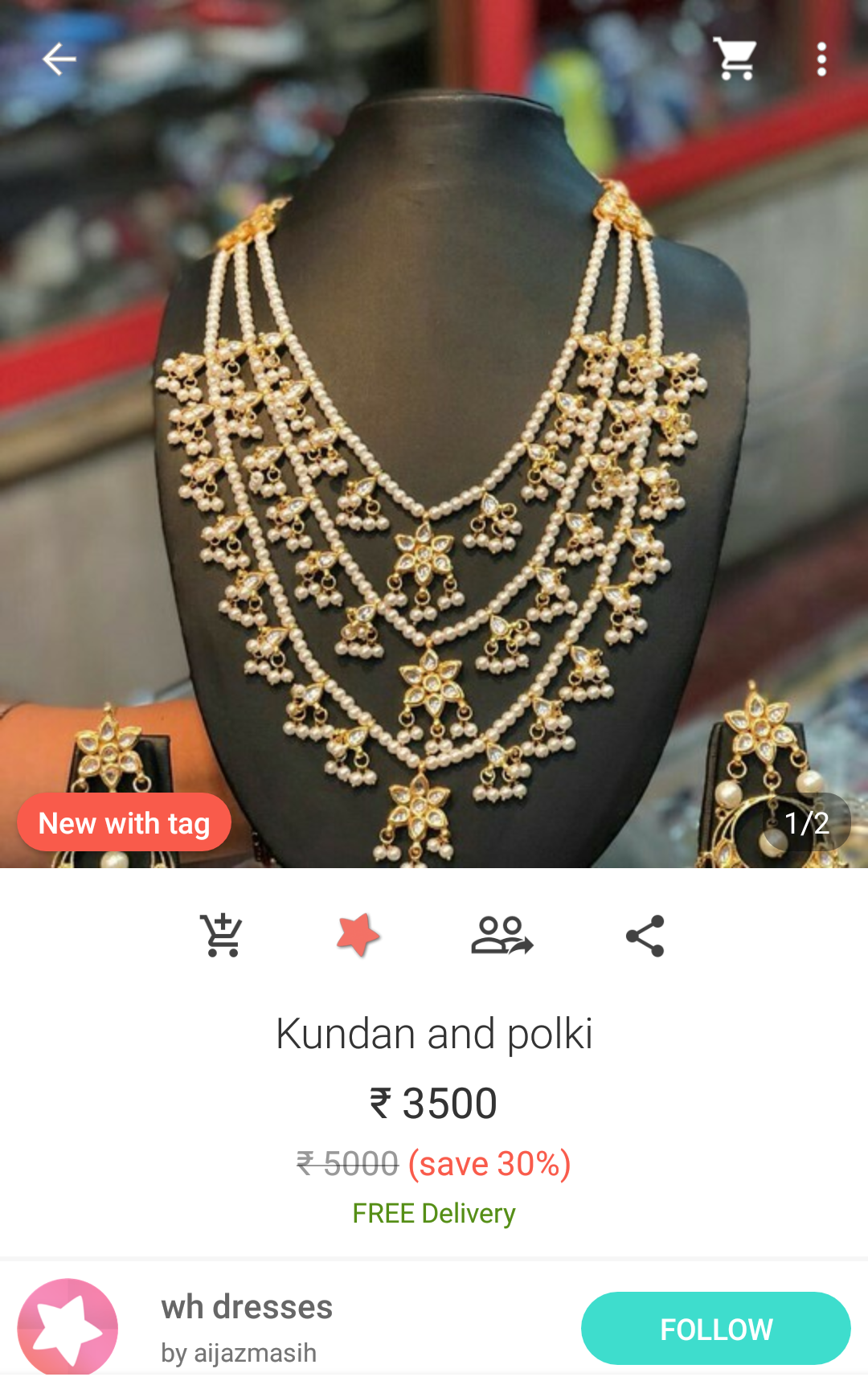 3) A single strand to wear by itself or layer with pearls and other pieces.
Sold by @vini_collections. Last price after negotiating INR 500.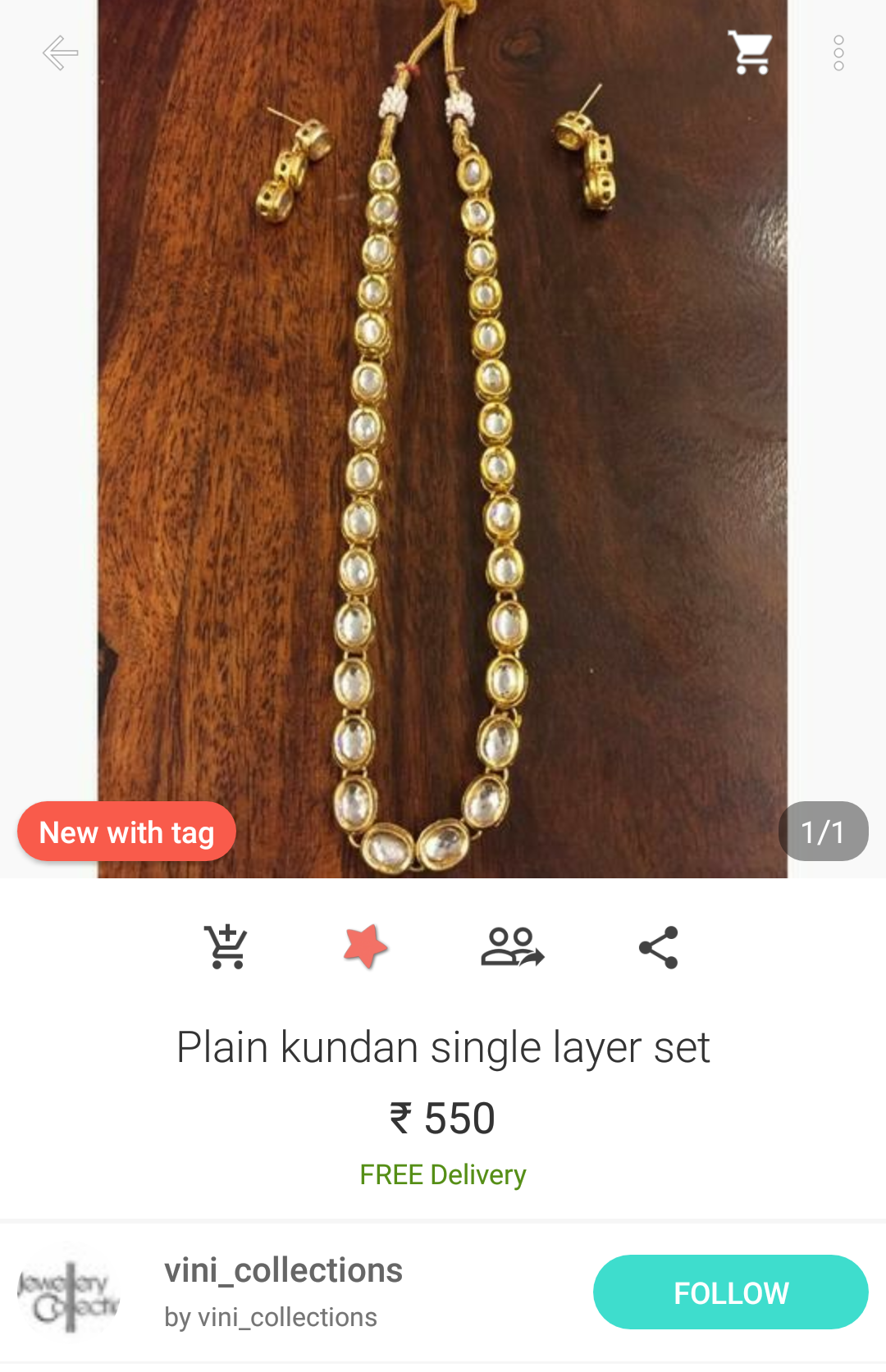 4) Those of us who endured Ae Dil Hai Mushkil know where this comes from but its a beautiful set nevertheless. Sold by @khushpreet for INR 2000, which I found to be a really good price so I didn't bother to bargain.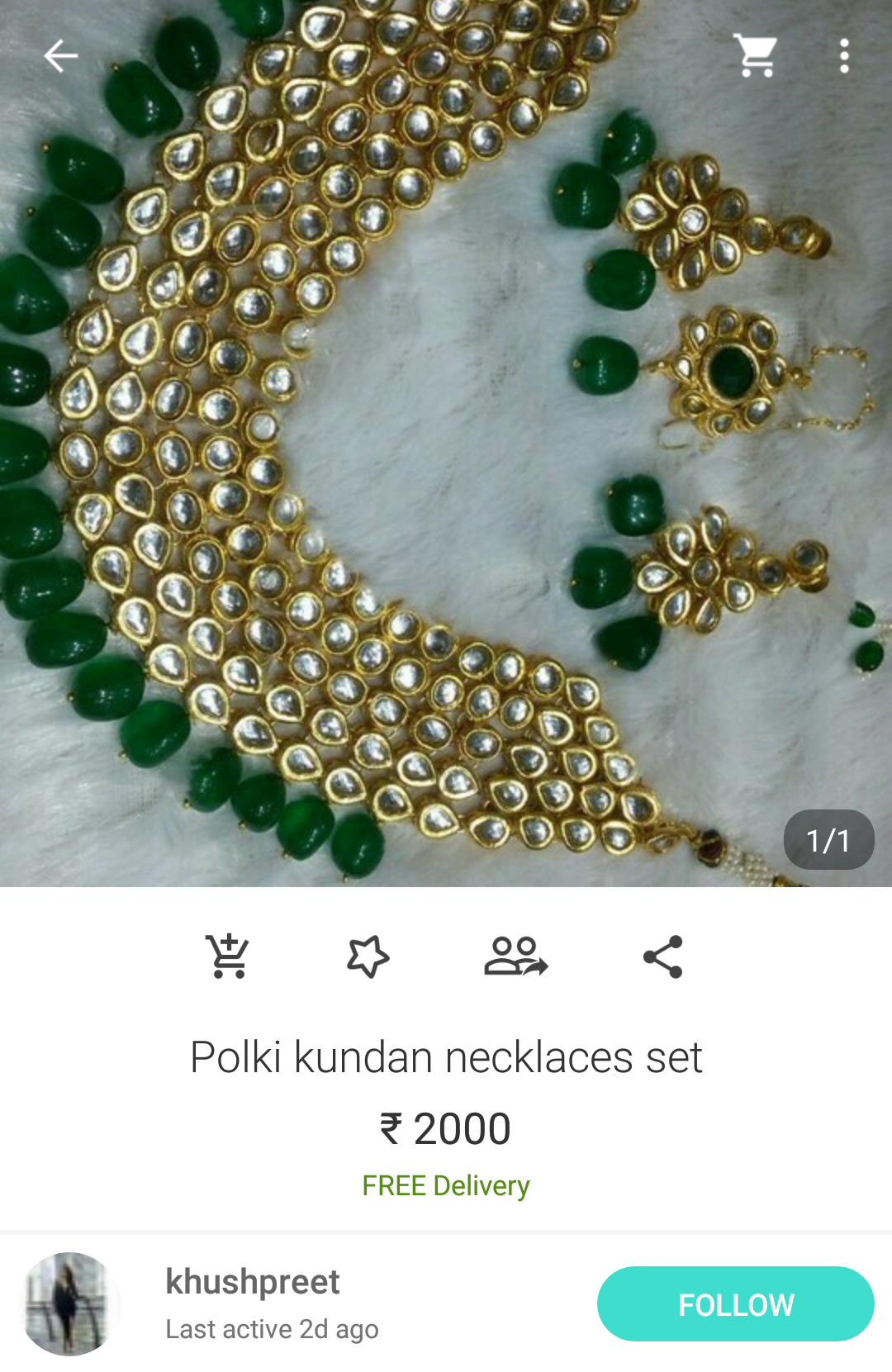 So what's Elanic all about?
Elanic is essentially a community of buyers and sellers that trade pre-owned goods. I refuse to call it secondhand because we Indians often have a hypocritical viewpoint about purchasing gently used or unused goods from someone else when it comes to garments and ornaments.
Most of us gladly donate our clothes to the needy but end up taking offense when offered a really good deal on pre-owned fashion because our minds are so quick to conjure up an image of wearing someone elses sweaty, dirty, unwashed clothing. Thankfully, that is so NOT how it works.
Elanic allows you to sell your unused/gently used/used just once/got it as a gift and hate it/shopped while drunk and regret it/and so on closet items to other people who might be looking for the same thing.
Buying goods from initiatives like Elanic doesn't just benefit your pocket, it benefits the greater, global movement all of us need to be a part of – the movement towards being a conscious, mindful consumer and reducing the clutter in our spoilt-for-choice, often wasteful lifestyles.
All products are supposed to be in mint condition, they come with an assurance of quality. They go on from the seller's house to undergo a quality check at the Elanic headquarters before reaching your home. Also, they can be returned and refunded if you are unhappy with what you got.
How does it work as a seller?
Helps recover a significant percentage of the cost of an unused item while giving the buyer a great bargain.
An Elanic representative will pick up your goods, have it go through quality check, and ship it to the person who wants it, then pay you in the form of Elanic credits which you can transfer to your bank account as equivalent Indian currency.
Now thats real good motivation to declutter your wardrobe's unused, new garments or the heavy lehengas you can never repeat and make money out of it!
I'm glad, and proud to be part of the global conscious fashion community and would always encourage everyone to get themselves some thrifty good pre-owned deals. It's delightful to give a new lease of life to an item of beauty that never quite got to be used to it's potential. If you agree, you can start buying and selling by installing the Elanic app too.
Here are links to the neckpieces shown above:
1) Kundan, Pearls and Red Stones here
2) Teen laada here
3) Single strand kundan here
4) Green Kundan Set here
Happy wedding season to us all 🙂 May you always make more mindful, less wasteful choices.