This picture is ironic on many, many levels.
What it's called on the package: carmine, crimson lake, carmine lake, cochineal, natural red 4, C.I. 75470, E120
What it actually is: Carmine is a red pigment made from crushing female cochineal beetles, and it reportedly takes 70,000 dead insects to make one pound of red dye. Helps to achieve red shades in make up.
Where it may be lurking: makeup, particularly in red lipsticks, blushers and nailpaint.
A shocking list of brands use pigments from the insects, as well as fish scales and oyster shells to achieve the pearlescent sheen found in metallic nail colors or the glossy effect in nail polish.
As part of my series on switching to cruelty-free make up that doesn't cause pain to other living beings, and the natural assumption that we all wouldn't want to be wearing crushed bugs on our nails, here's a round up of the few options you can shop in India for vegetarian nail polish that doesn't hurt a soul!
Nykaa
The biggest online beauty shop in India at the moment, Nykaa's pastel shades, matte nailpaints and metallic hues are increasingly popular, and to add to the gorgeousness – they are completely free of animal testing and animal derived products, as well as dangerous chemicals Toluene, Formaldehyde and DBP. Two birds, one stone.
You can shop the collection here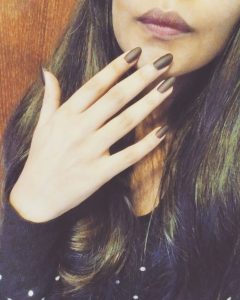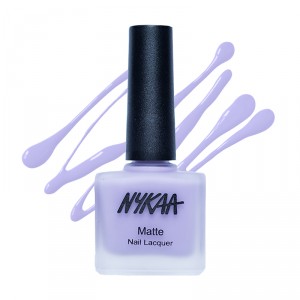 2. Faces Canada
Faces is a popular Canadian line of makeup, skin and personal care products spanning variant skin tones across the globe. All their products are hypoallergenic and cruelty-free, and you can find their stores in shopping malls all over the country as well as buy from them online!
Find your nearest store here, or buy online here!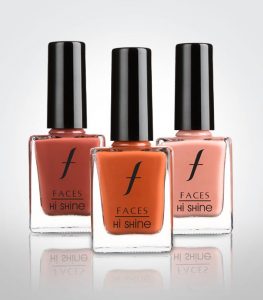 3. Lotus Ecostay & other Nailpaints from Lotus Herbals
Lotus Herbals, featured previously on my top cruelty-free brands list, has a lovely and affordable range of Lotus Nailpaints free from harmful chemicals like acetone, DBP and Toluene, as well as 100% vegetarian and cruelty free.
Shop over 90 Shade Options in the ColourDew and EcoStay range here.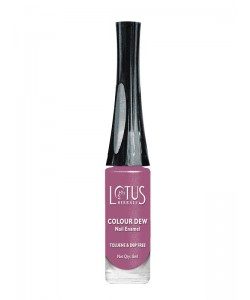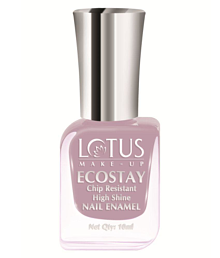 4. Inglot
Popularly known as the best cruelty-free brand substitute for everyone breaking away from Mac, Inglot offers everything from a Breathable range that allows oxygen and water to permeate nailpaint to matte and gel-finish top coats, promising cruelty-free nail polish and other make up products in stores across India as well as online.
You can also shop online here.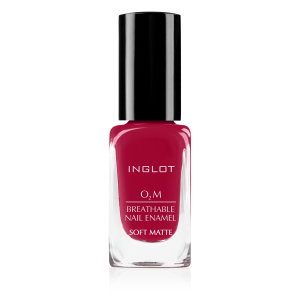 5. Ciate London
I had no idea they existed until I came across their super cute, large sized 'paint pots' near the billing counter at Jean Claude Biguine Bandra, so imagine my joy when I find out that these bow-tied beauties are PETA certified and vegan! Love that they have every color imaginable, the not-tacky pretty kind of glitter top coats, and of course the quantity and packaging.
In India, you can find them at Sephora, Jean Claude Biguine Salons and of course, on Nykaa!
6. E.l.f Cosmetics
Elf – Eyes, Lips Face – an affordable international brand that ships to India, shows prices in INR, calculates all your charges at checkout and has low international shipping costs – one of the most convenient ways to buy international in India! Plus, all their products are vegan and cruelty free. Shop from them here!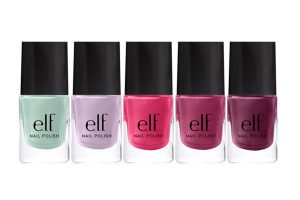 7.  Nyx Professional Makeup
From kiosks in department stores like Shopper's Stop to standalone stores and online presence, this make up brand popular for their lip palettes also have a stunning range of cruelty free nailpaint
Shop their range here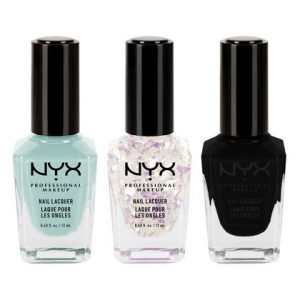 8. The Body Shop
At the frontier and the leading crusader of animal-testing-free cosmetics and skincare, The Body Shop has a beautiful range of vegan, cruelty free nailpaints, lipsticks and eyeshadows under the Color Crush Range!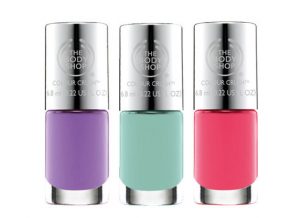 9. Chambor
Comes as a surprise? Although we safely assume most famous, global brands to be animal testing industries, Chambor makes an exception as part of it's corporate social responsibility ethics and has declared that it does not carry out or promote any form of animal testing, and we couldn't be happier! They have a beautiful, long-loved range of nail, lip and face products are a classic dresser staple.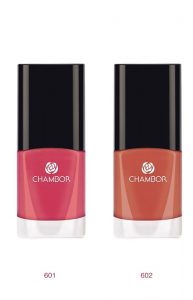 Revive.Style passionately believes that no cosmetic, beauty product or fashion garment should ever involve animal testing, killing or cruelty, and that you should be informed and aware of anything you put on to your skin!

Keep watching our space for more, to make your step towards cruelty-free beauty as easy and convenient as possible 🙂