Today's a stylized, delicate and romantic cypress tree inspired by foliage spotted in the background of a very romantic painting.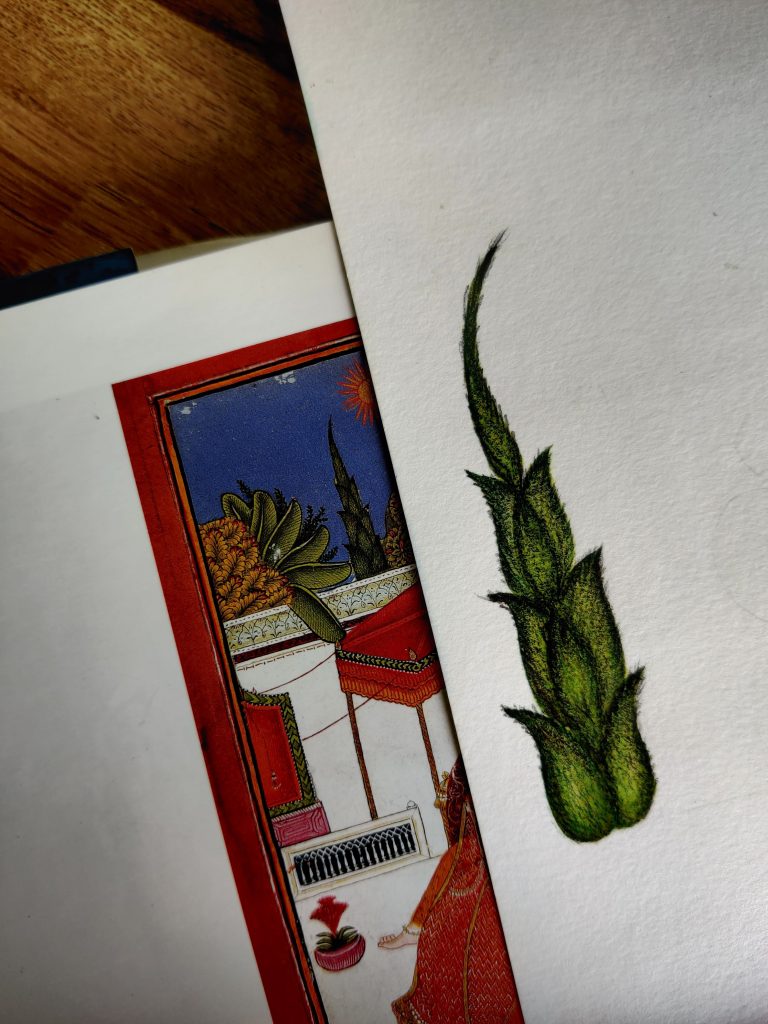 Here's a glimpse of the process:
I think there's going to be plenty of botanical drawings inspired by Indian miniature art during my project. I love how the stylization and treatment given to foliage is at once intricate and refined while also reducing the form to a simplistic expression. The painting this came from is a most romantic, enchanting one – a passionate embrace of lovers reunited when a Rajput king returns to his lady, possibly after travel or war.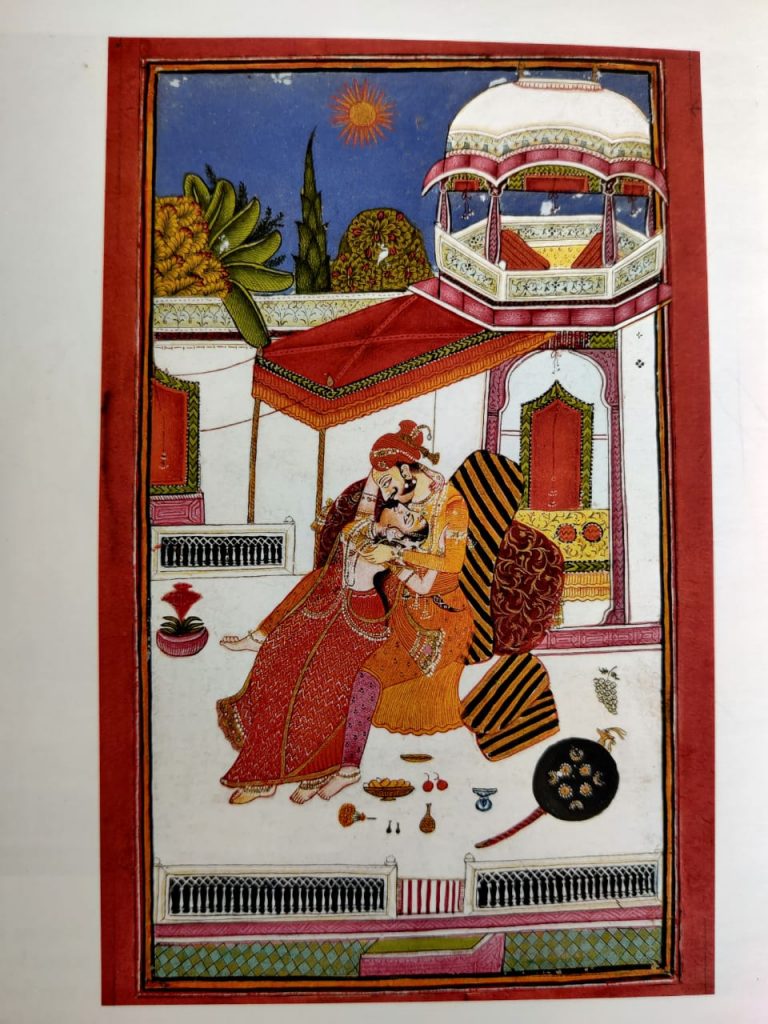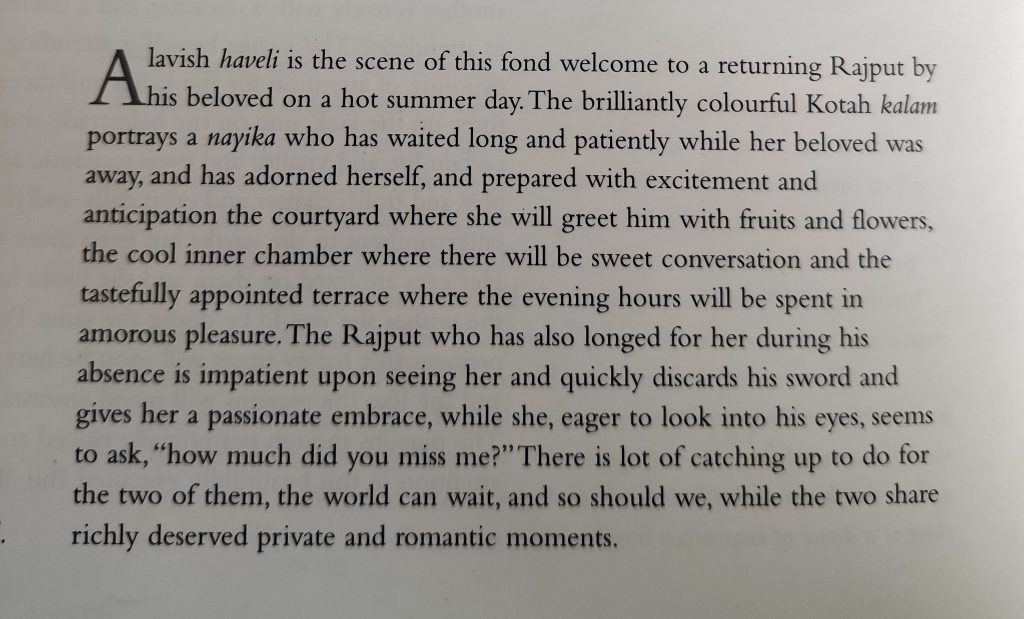 Book: The Flute & The Lotus – Romantic Moments in Indian Poetry & Painting, by Harsha Dehejjia. I've posted about this in my book recommendations and quite a few of you messaged me that you purchased it after seeing my share it! I'm so glad. It is truly a joy to read and behold.