Upcycled fashion is a chic, easy and significant step towards reducing the humongous tonnes of waste generated by the fashion industry every year. This series of posts titled "The Jean Project" captures different DIY projects to revamp denims and up their style quotient, saving a trip to the mall for yet another pair!
Experimenting with ripped denims this week, I mend the done-to-death gaping holes in my jeans with a fun spin on an ancient Japanese embroidery technique called Sashiko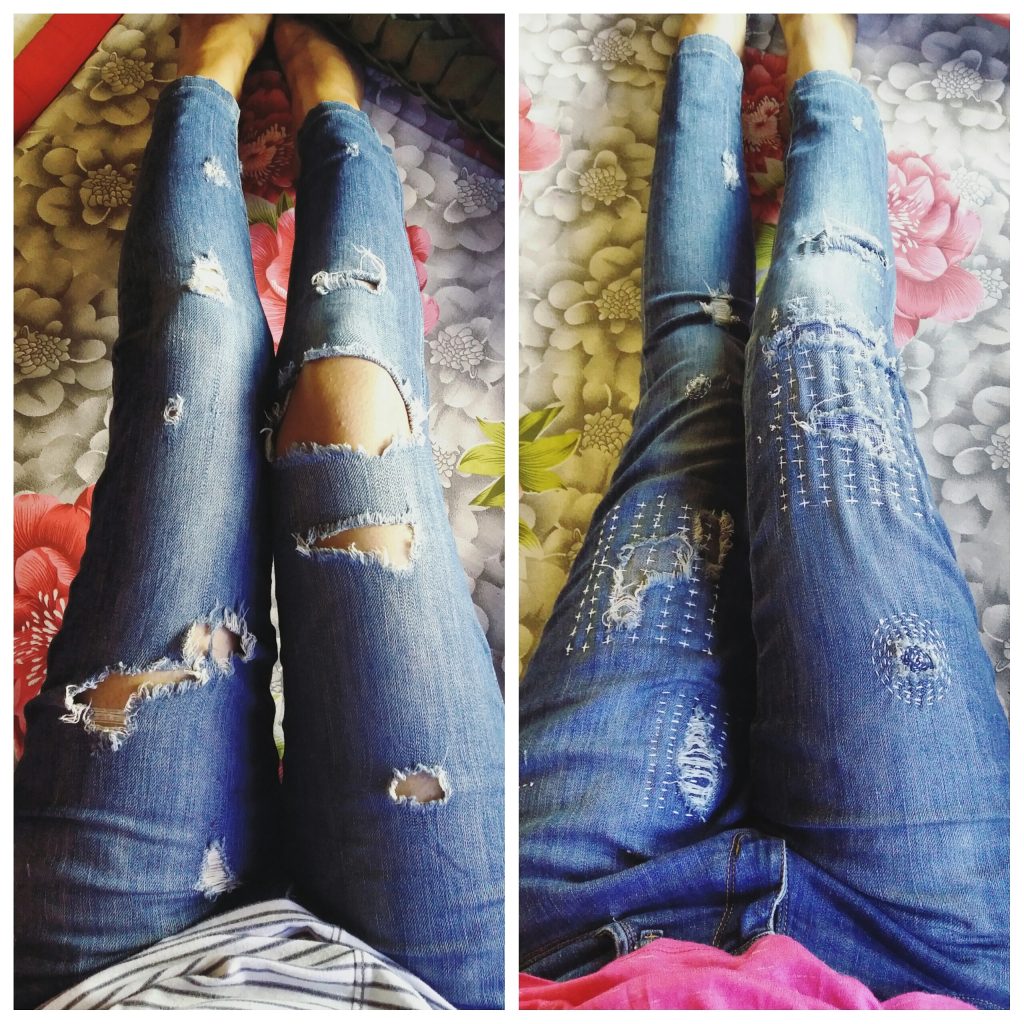 Much of Japanese design philosophy is admirably based on the concept of an object being more beautiful for having gone through difficulty, distress or damage, and to have healed with restoration and repair. The signs of repair are made visible and celebrated as an aesthetic value enhancement, not something to conceal or shame. Sashiko is a technique of visible mend and repair, widely used in ancient Japanese communities to create patchwork garments and increase the longevity of damaged clothing.
Denim and suiting fabric scraps from my desk were used to fill in the gaping holes, and layered into denim with running stitches. The result is super chic denims with an interesting surface texture created with the rippled effect of running stitches!
To get this look, check out a fun DIY guide here