The number one reason I still don't own a pair of white sneakers is how muddy our city is and how fast it takes (one local train ride, maybe) to take that sparkling pristine to drab dullness.
However, I love this look on everyone brave enough to carry it off and the recent initiative by Péro to upcycle Adidas Originals into unique, chic customized styles has me crushing on the many levels of sustainable love this is!
Upcycling simply means to not be wasteful and throw away products once the fad passes, or we find something better or simply get bored!

It not only saves a lot of your money, it saves the environment from yet another burden to degrade and prevents dishonour to the carbon footprint your sneaker already created in it's production
Since we're talking sneakers and upcycling, here's a few super easy DIYs for those who can't make it to Noida, that will make your sneakers look more new, more expensive and so much more chic!
1) Paint some glue, add some glitter

Get more of this glitter style DIY 
here
2) Go sophisticated chic with crystal embellishments – flat bottom pearls, diamonds, gemstones are all available for cheap at most craft/fabric lace/latkan stores and can be stuck on with Fevicryl Fabric Glue.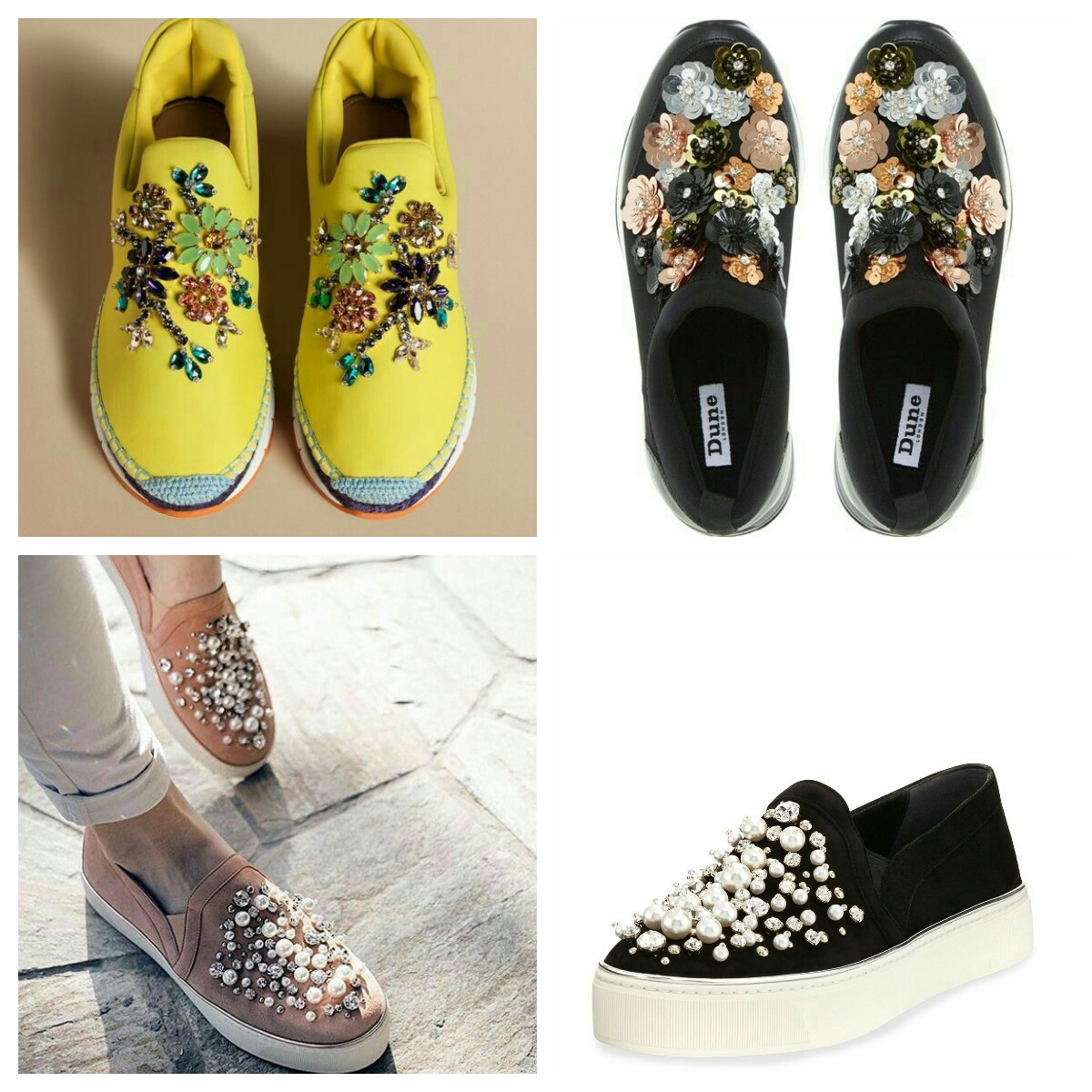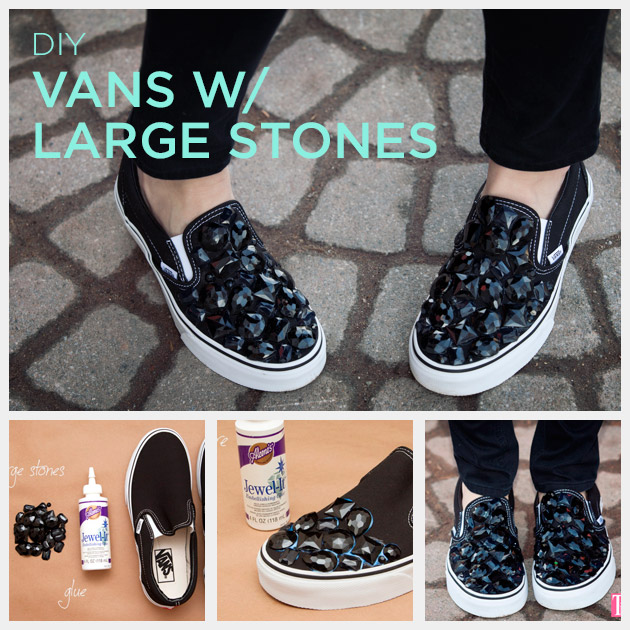 Get this DIY tutorial 
here
3) Paint Splatters are the best for those who like it fast, easy and messy! Spread some old newspaper, get some acrylic paints and have some fun in controlled placements or berserk all over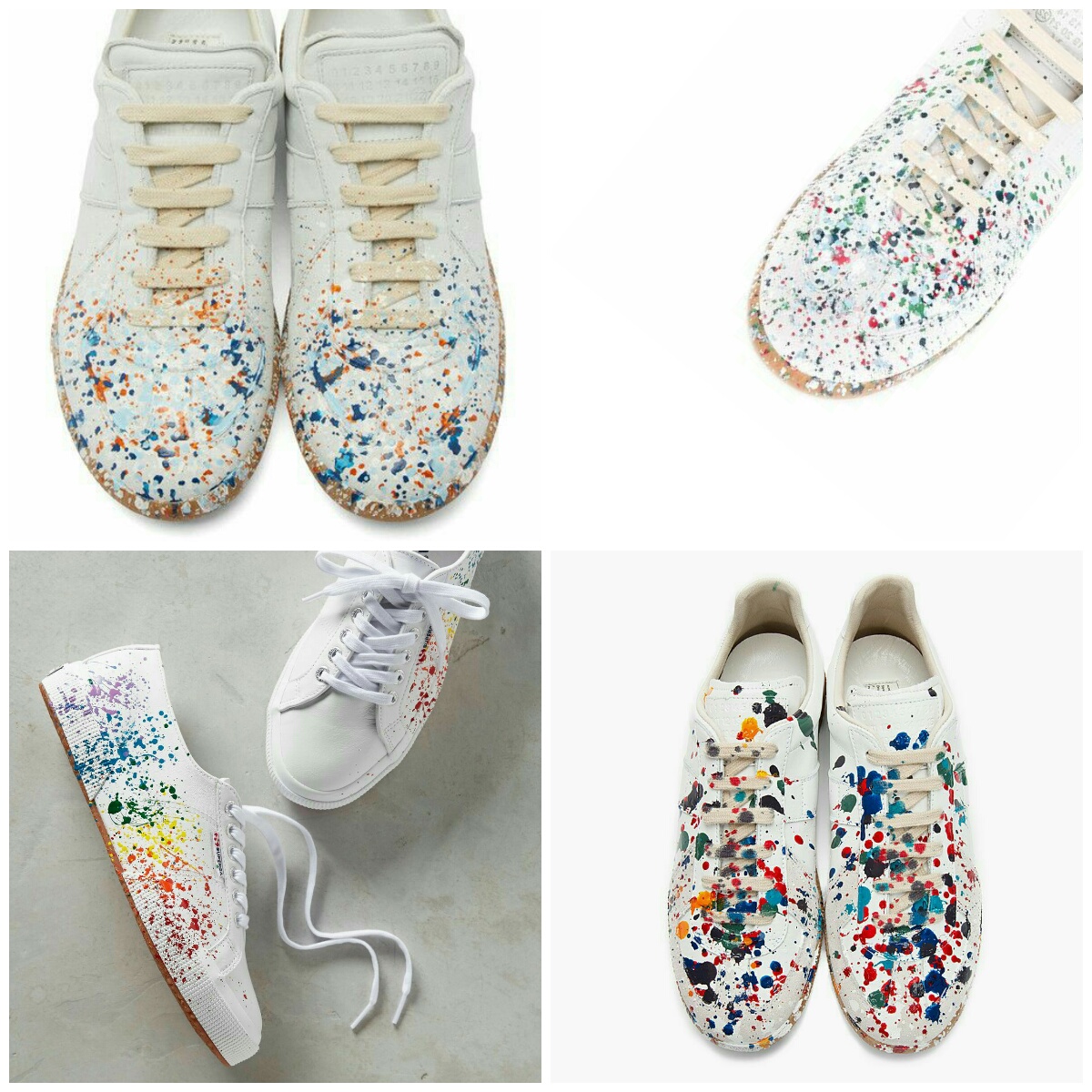 4) Because in 2017, we tassel or pompom EVERYTHING in sight! Get some cute tassels and pompoms – you get them readymade and loose in any fabric/craft/button/lace shop commonly found in textile markets – and pin or hand-sew them on to sneaker lace straps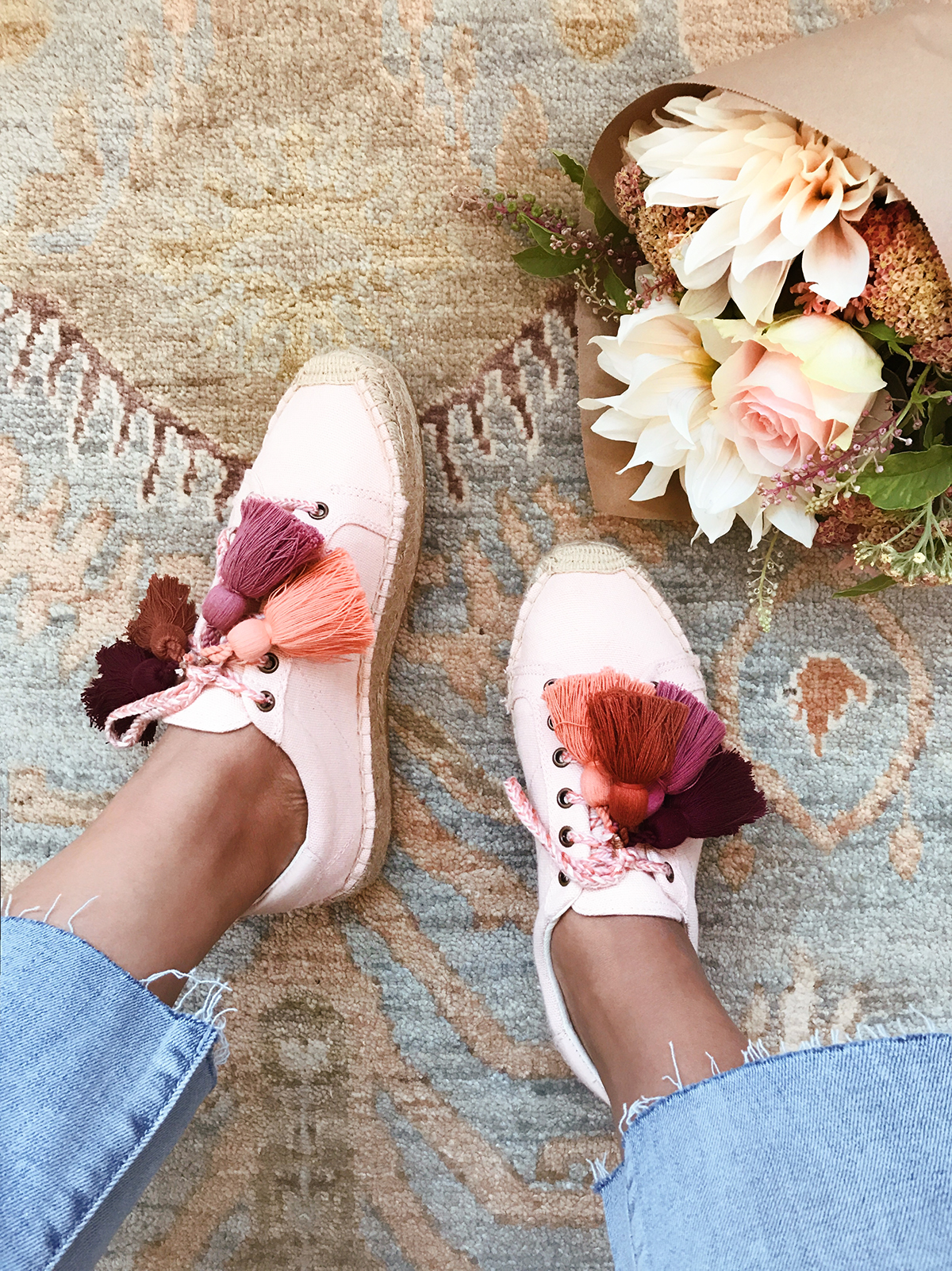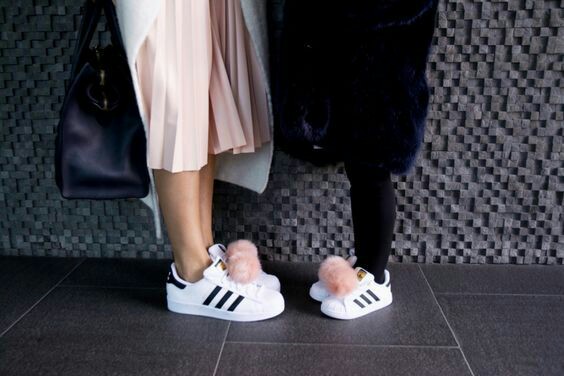 5) The artsy can even grab a permanent marker and doodle away! I love these styles of impersonating brogues and random mismatched patterns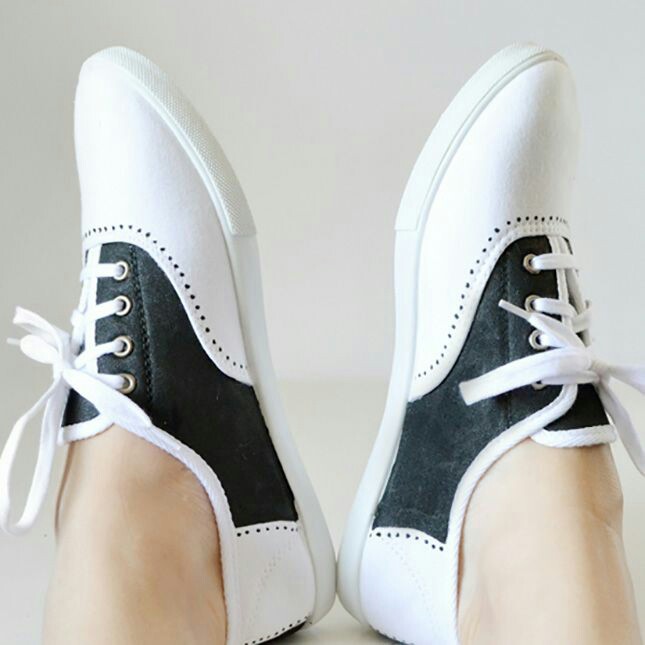 Get how to do these mock brogues 
here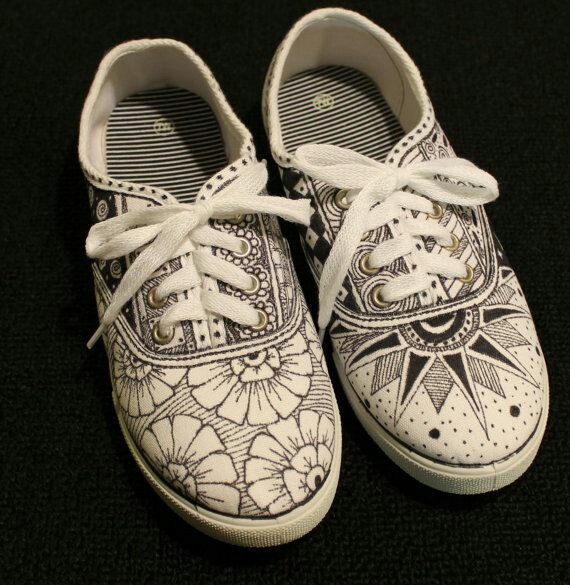 Planning to try one (or all) of these real soon! If you get there before, post yours and tag us on Instagram @oorja.revivestyle
Cheers to more upcycling and a sustainable world!