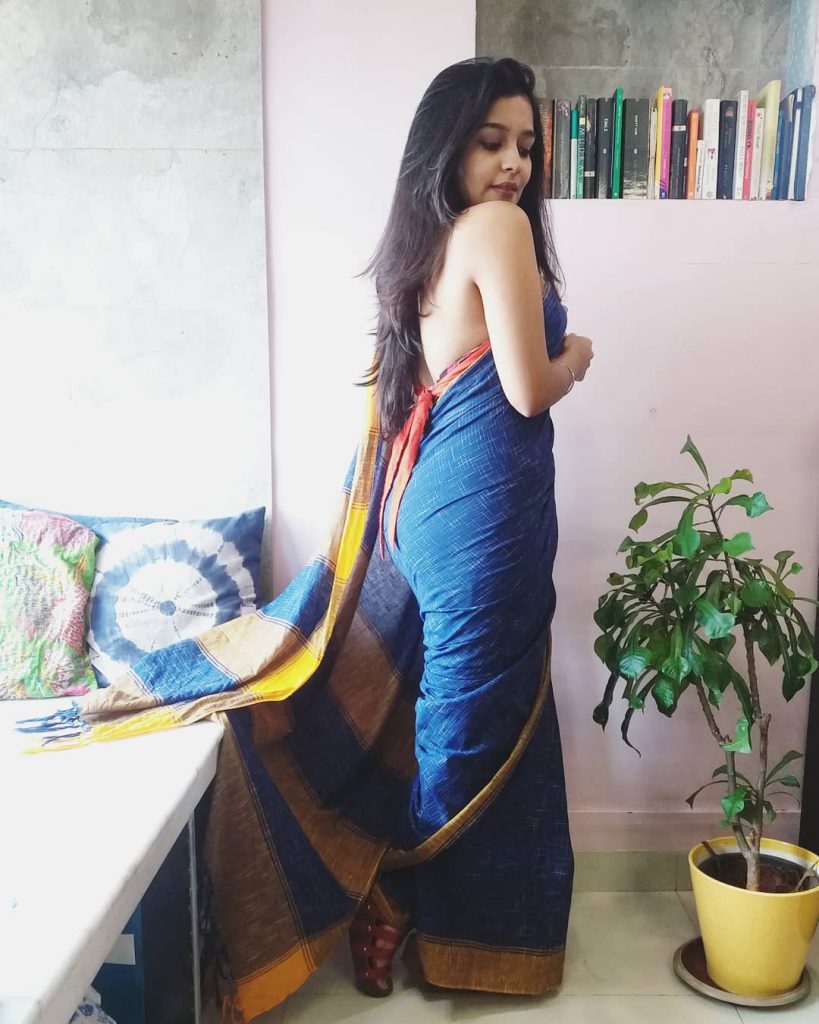 Basking in mango sunshine and deep blue handloom bliss today for a collaboration with the lovely @chenetha.andhraweaves – her instagram shop is a MUST SEE for beautiful handloom sarees mostly locally sourced southern textiles, and especially for the vividly hued kadapa cottons which are sold at surprisingly affordable rates (it will make you lose control, it definitely did that to me).
playing with this gorgeous and so aptly named "jharna" saree today, when I first touched it I wondered if it was a stiff cotton drape for me to wear but as soon as I put it on one could say it melted onto my frame which, of course, is the beauty of handloom cotton and how wonderfully it flatters the figure.
A step away from my usual choices, this look is styled in bold, primary colours and apart from the usual nivi, I experimented with a waterfall drape to celebrate that vividly striped palla, paired with the siren red reverse side of my Suta choli (previously worn here, in the block printed side). The tassels of the palla made for an interesting neck detail like textile jewellery, and some brooches add to the fun in this look.