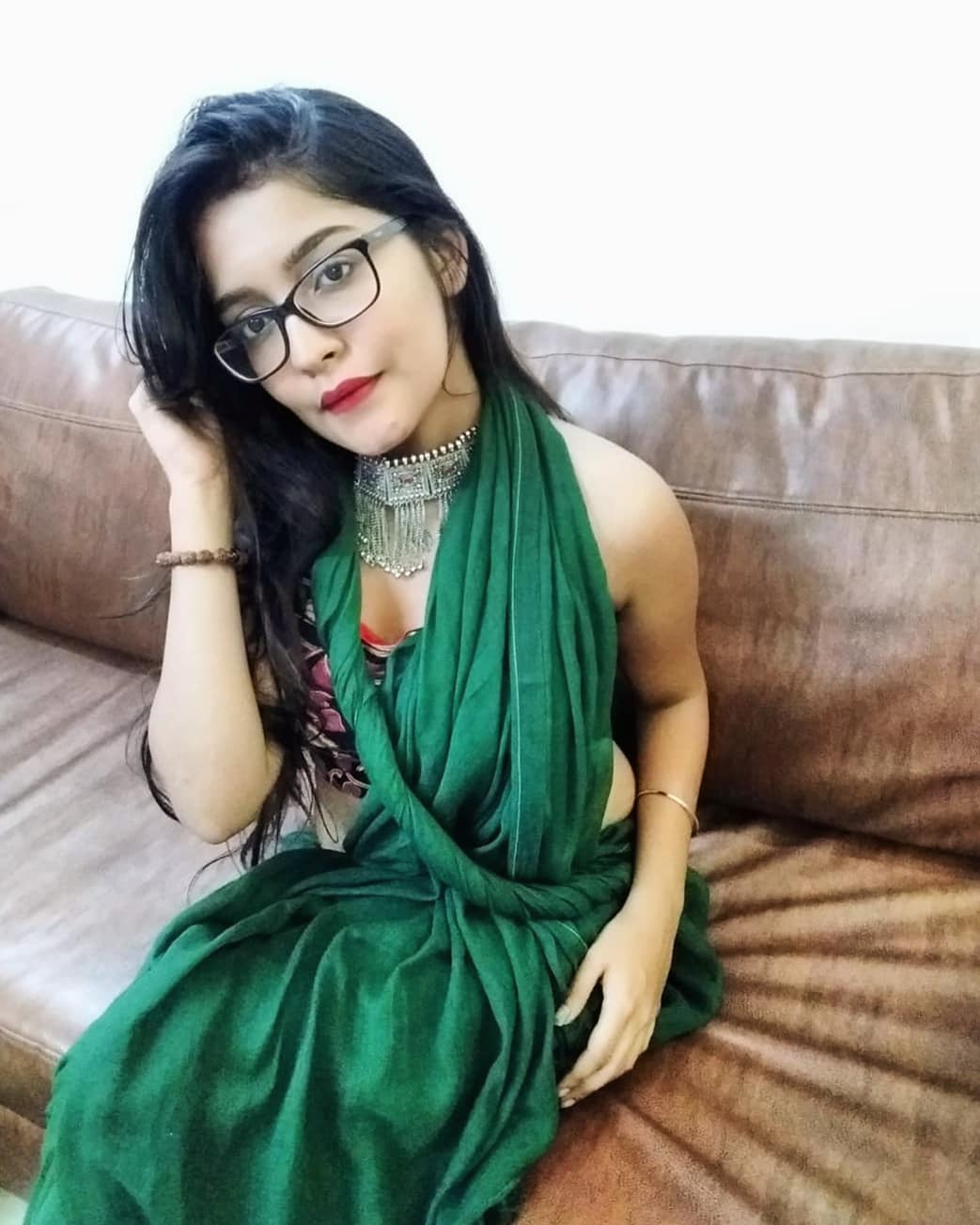 A drape for the #cocktailrani series, and celebrates how the saree, as a drape and an ensemble, is having quite the fashionable moment on social media, with gorgeously inspiring ladies around the planet posting their stylish takes on how versatile and chic it can be.
Ever since I discovered Suta, I'm 100% convinced that nothing embodies and envelopes sensuality like handloom mulmul does (georgette? what georgette). The buttery, breathable softness this textile offers can NEVER compare to any synthetics! It feels wonderful, cool and breathable. It envelopes your figure with delicacy and ease. It doesn't slip and slide and require a hundred pins. It just moulds to your form, and how beautifully. Styled this forest green handloom mul from Suta with a twisted rope palla going round and coming forward to create a lovely tasselled waterfall 🌼 Paired with an Afghani choker I stumbled upon on the Elanic app, and a reversible blouse, also from Suta Bombay.
This choli is pure sustainable gorgeousness because it's reversible (option two is a solid flaming red), sexy as hell, and fastens with all but two tie ups – giving me room to get as fat as I'd like without having to give it up. I appreciate this design for the lovely handcrafted kalamkari print, versatility of a reversible solid alternative, and how the fastening gives it durability and a body positive fit for a longer shelf life. It truly embodies sustainability in functionality, textile as well as design!
A video on how to style this look coming up soon!