My primary inspiration to style my dailywear looks always leans towards making my outfit revolve around my accessories – and this handcrafted beadwork neckpiece is the star of this look. To give you a quick mental association, think of the quintessential Gujarati torans with the coconut, animals, "Welcome" or "Shubh Labh" played out in tiny colourful beads and you'll know instantly what craft this piece comes from. Traditionally handcrafted beadwork jewellery is BIG in accessory trends right now, although the neckpiece I am wearing was picked up in a Gujarat Handicraft Exhibition several years ago. Clearly, it remains timelessly striking till date. I recently stumbled upon some beautifully vivid beadwork neckpieces in turquoise, yellow, pink and the like on Tjori and Jaypore at rates as low as INR 349, and would definitely recommend you to pick up a statement piece of this humble craft practiced in Gujarat, India. It helps to search for the terms "bead" or "beadwork" in the jewellery section.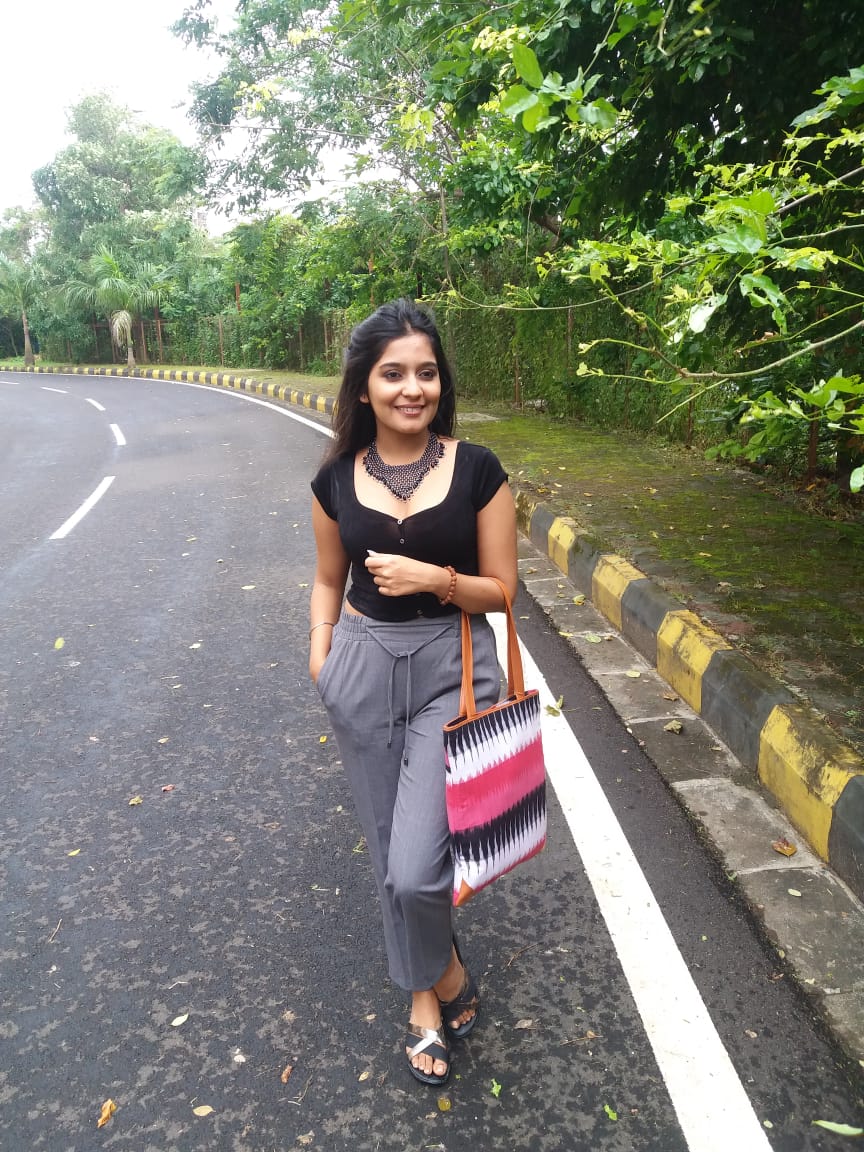 This look features a jersey readymade saree blouse (here used as a crop top) purchased from a local store, an andhra ikat tote bag purchased from a handicraft exhibition and my lovely Kutch beadwork neckpiece in black and white.
Here's an excellent video and description of this craft, courtesy to a design website called DSource, so I'm going to leave you to feast on this extraordinarily intricate and superbly chic craft technique by checking out the video that follows. To know more about bead weaving as a craft, head here.