White on white chikankari is a soothing, pristine and royal textile to wear – the feeling takes you all the way back to when Noor Jehan, wife of Mughal emperor Shah Jahan, probably introduced it.
This beautiful, long kurta is sustainably special in many ways
– it is a hand-me-down, and I always promote raiding and reusing clothing from wardrobes around you especially when it comes to gorgeous Indian textiles. Buy Less, Use More.
-it features exquisitely intricate shadow handwork all over, more about this technique coming up ahead
-it has rouleau loops on the front with buttons made of pearls encased with hand knitted crochet, and crochet scallop borders on all of its edges.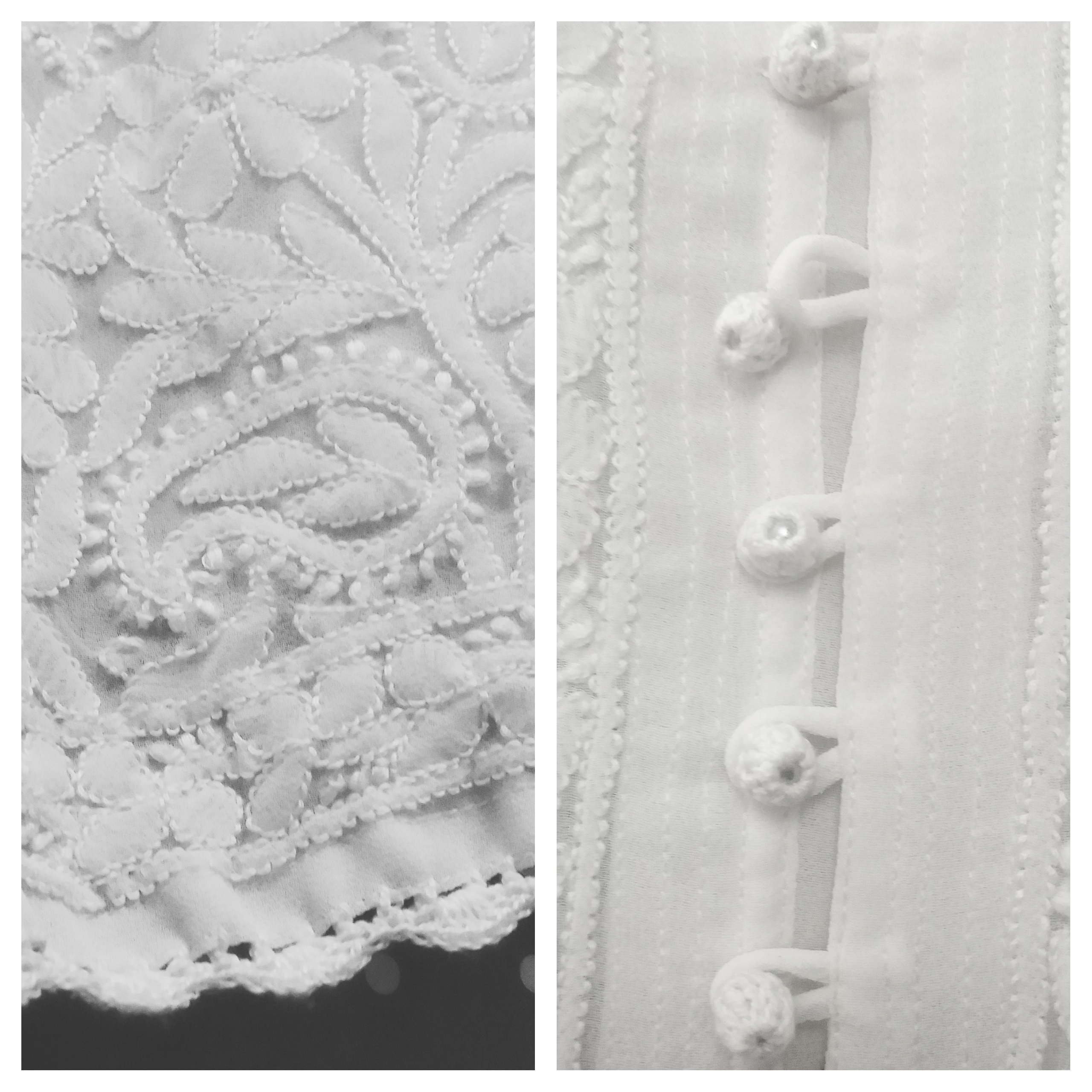 Now that is a serious LOT of human skill, time, devotion and patient meticulousness and this kurta couldn't be any more beautiful than the epitome of craftsmanship it already is.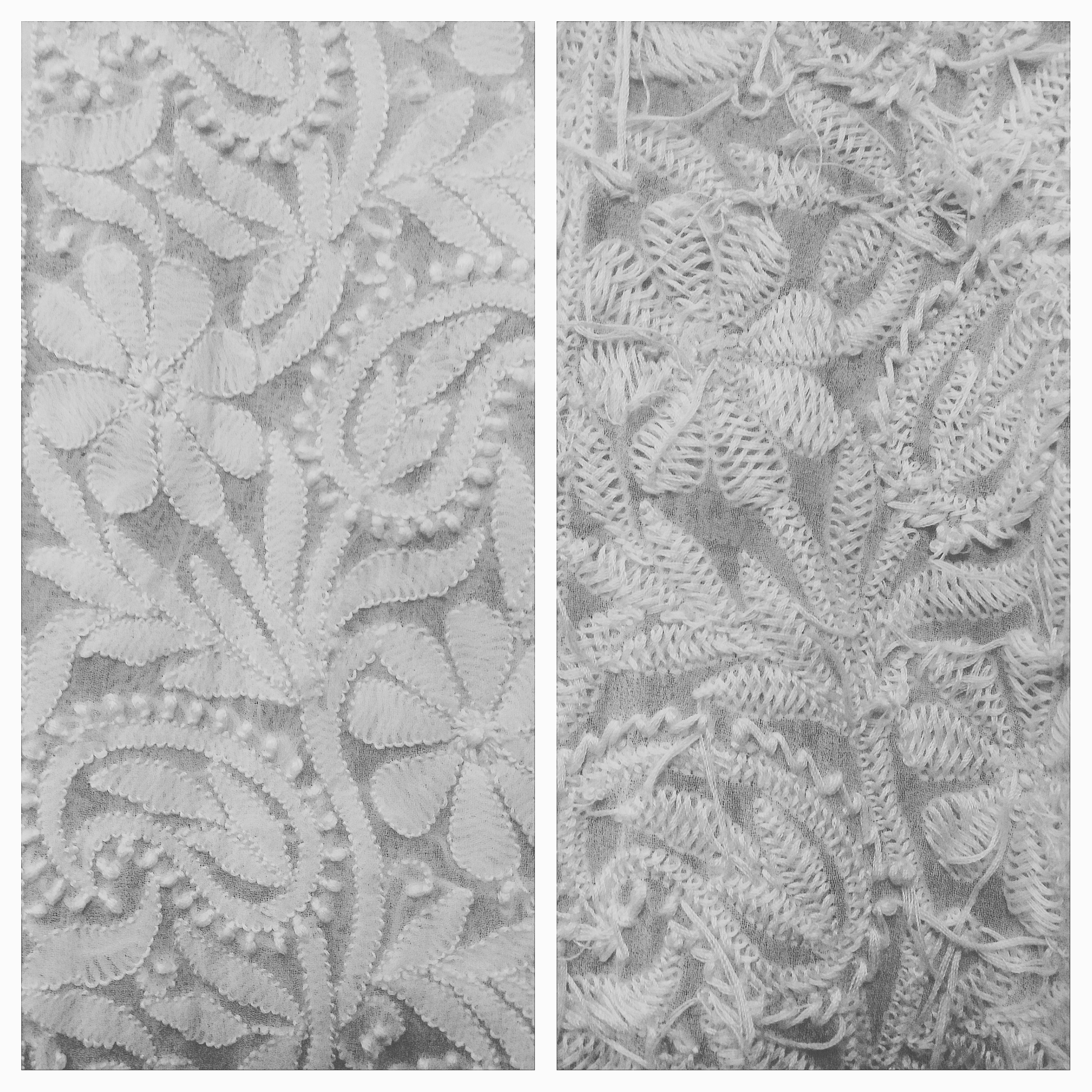 The above picture shows the wearable side on the left, and the reverse on the right. Bakhiya — 'Shadow work' or bhakia is one of the many, many beautiful stitches of chikankari, where the embroidery by the artisan is carried out on the reverse side of the fabric – a sort of herringbone filling – to reveal the pattern on the right side, much like a raised shadow of the embroidery. This is one of the reasons why chikankari is always best on sheer, soft muslins or georgettes.
I love how royal, elegant and feminine chikankari feels. It's the textile equivalent of slipping on a necklace of pearls – you can't help but feel timelessly ethereal, and it works as well for a formal occasion with the right jewellery as it does for a casual outing or day at work. It would be a beautiful addition for our wedding season wardrobes!
Videos from my visit to a remote chikankari cluster in Lucknow, where I met and interacted with women who work on this art form, coming up on the blog soon!